Police and crime commissioner elections: Hertfordshire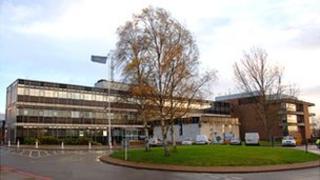 On 15 November 37 police and crime commissioners will be elected in England along with four in Wales.
The PCCs, as they will be known, will be tasked with scrutinising their force and holding it to account. They will also be able to hire and dismiss the chief constable and set the force's budget.
The commissioners will be paid and are supposed to empower local people into having a say on how crime is tackled in their area.
Nominations for candidates in Hertfordshire have now officially closed.
BBC News has taken a look at each of the police forces ahead of the elections.
Hertfordshire
Hertfordshire Police covers an area of 632 square miles (1,636 sq km) with a mix of villages and towns, with some of the busiest roads in Europe and a population of more than 1m people.
Urban centres include Watford, Hemel Hempstead, Stevenage, St Albans, Welwyn Garden City, Cheshunt and Bishop's Stortford.
The force is made up of 3,600 officers and staff, and more than 400 special constables.
Hertfordshire Police's headquarters are in Welwyn Garden City and the force is headed up by Chief Constable Andy Bliss.
The force is working with neighbouring constabularies Bedfordshire and Cambridgeshire to help save costs.
Partnerships include the Bedfordshire and Hertfordshire Dog Unit (2009), the Bedfordshire and Hertfordshire Counter Terrorism and Domestic Extremism Unit (2011) and the Scientific Services Unit for Bedfordshire, Cambridgeshire and Hertfordshire (2012).
Plans to outsource police support services to G4S are being further reviewed after the chief constables of three forces expressed concerns about the company's ability to deliver them.
The Bedfordshire, Cambridgeshire and Hertfordshire Police plan are still reviewing plans to outsource police services to G4S to help plug a £73m funding gap.
In June, the forces were given the go-ahead to investigate outsourcing "backroom" services including IT, finance, human resources and legal services.
But the plan was put on hold after G4S admitted found itself criticised for falling short on the number of security guards provided for the Olympics.
The plan, which could affect 1,100 staff and save each force £20m a year by 2015 is being reviewed.
The police force says its committed to "maintaining strong performance in reducing crime and disorder".
It aims to ensure total crime levels per head of population do not increase and that there is no increase in the levels of anti-social behaviour or burglaries.
It says the county should be a "hostile environment for criminals".
The force also wants to increase of the number of offenders charged with the supply of Class A drugs.
Hertfordshire Police's strategy says it will work with the community to reduce anti-social behaviour.
Funding
Hertfordshire Police has set its 2012-13 budget at £184.3m. Cuts in grant due to the government's spending review mean the force has to make £9.318m in savings in 2012-13, and save £36.928m over the next four years up to 2015-16.
In 2011 Hertfordshire Police decided to close front counter services at four police stations as part of its savings.
To make the savings the force is looking at cutting up to 122 officer posts seeing number reduced from from 1,972 in 2011-12 to between 1,850 and 1,900 by March 2015.
Up to 597 staff posts are also set to go by March 2015 going from 1,697 in 2011-12 to between 1,100 and 1,200.
Crime and performance
The latest figures issued by Hertfordshire Police show that there were 18,779 crimes committed between April and July 2012 compared to 22,401 in the same period last year - a 16% drop.
The number of violent offences decreased by 9.2% to 3,444 incidents (although the number of serious violent crimes rose by 29% to 84) and the the number of sexual offences dropped by 10.3%.
The number of robberies dropped by 13.9% and the number of burglaries fell by 19.2%.
The figures also show that the number of frauds rose from 929 to 1,087 - a rise of 17%.
The number of drug offences fell by 11%.