RAF cigarette smuggler Paul Garbutt told to pay back £80k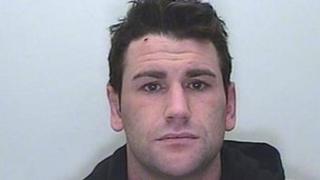 A former RAF senior aircraftman from Teesside jailed for his part in a cigarette smuggling operation has been ordered to pay back £80,000.
Paul Garbutt, 31, was one of seven people involved in the scam which brought non-duty paid cigarettes into RAF bases in Oxfordshire and Wiltshire.
Last year, Garbutt of Avon Grove, Billingham, was jailed after admitting conspiracy to cheat the public revenue.
He must repay the money within six months or serve a further 21 months.
Garbutt was sentenced to three years and four months for his part in the operation.
The confiscation hearing at Bristol Crown Court also ordered civilian worker Lisa Harrison to repay £95,000.
The 36-year-old former bank employee, of Sydney Road, Middlesbrough, had admitted being involved in the acquisition of stolen property and was handed a 12-month prison sentence, suspended for two years.
Five other people were also sentenced in February 2011 for smuggling and money laundering offences.
It followed a joint investigation by HM Revenue & Customs and the Royal Air Force Special Investigations Branch which found non-duty paid cigarettes were brought into RAF Lyneham in Wiltshire and RAF Brize Norton in Oxfordshire.
Investigators found that in 2008 and 2009 at least 1.14 million cigarettes were smuggled on flights from Oman, evading about £204,000 in revenue, and more than six million cigarettes smuggled on flights from Afghanistan, evading almost £1.1m.