Worcestershire charity receives lottery cash to expand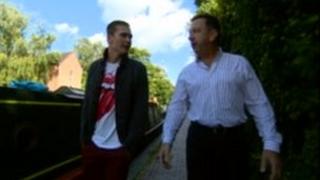 A Worcestershire charity which provides mentors for young people is to receive Big Lottery funding to extend its work into Shropshire and the Black Country.
Mentor Link, which provides volunteer mentors, has been awarded £414,074.
The charity said the money meant it could expand a pilot project at a Telford primary school to local high schools.
The service said it had also been approached by Dudley Borough Council to work with children in care.
Five projects in the West Midlands region are sharing almost £1m from the Big Lottery Fund, it was announced.
Mentor Link, which is based in Stourport, is receiving the largest share.
Schools refer pupils experiencing difficulties at home or in the classroom to the service, which arranges for mentors to meet them once a week and listen to their problems.
Chief executive Andrea Maddox said it had a run a successful programme in Redditch and when it decided to expand it looked at similar "geographical areas" and identified Telford as suitable.
Ms Maddox said the charity was still speaking to Dudley Borough Council about the introduction of there services for local children who are in care.
"Without the money we wouldn't have the resources to deal with Telford and Dudley, it simply would not happen," she added.