Battle over Duchy of Cornwall consultation on laws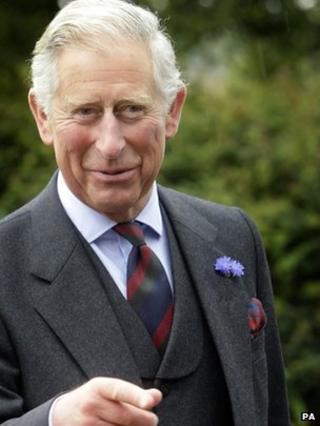 A legal battle has started to get a copy of the rules about when the government should consult the Duchy of Cornwall about new laws.
John Kirkhope, a PhD student at Plymouth University, applied to the Cabinet Office under the Freedom of Information Act.
The Cabinet Office confirmed that it was appealing against releasing the information.
The Duchy, created in 1337, provides an income for the Prince of Wales.
Mr Kirkhope told BBC Radio 4's Today programme: "The Duchy of Cornwall enjoys the right to give consent to legislation.
"I simply wanted to know how the process works, not just because I'm a student at Plymouth University but because, as a citizen of this country, I think the process of lawmaking should be open and transparent, and not opaque.
"What I requested from the Cabinet Office is not copies of papers or copies of correspondence.
"I simply requested that they provide a copy of the rules by which they determine if the Duke of Cornwall, that is to say the Prince of Wales, should be consulted or not."
'Absolutely extraordinary' appeal
The Information Commissioner's Office (ICO), which rules on releasing information made under Freedom of Information requests, has ruled that the guidance should be released.
But the Cabinet Office has appealed to the First-tier Tribunal, a specialist judicial body which rules on appeals from government departments.
The appeal, under section 42 of the Freedom of Information Act, cites legal and professional privilege, "protecting confidential communications between lawyers and clients".
Adam Tompkins, professor of public law at Glasgow University, told the Today programme that it was "absolutely extraordinary" that the Cabinet Office was appealing against the ICO's decision.
He said: "One of the elements of the rule of law in our constitution is, or at least ought to be, that we don't have secret laws.
"The rules by which our laws are made are in the public domain and open and accessible."
The Duchy of Cornwall said Freedom of Information requests were "a matter for the government".
Meanwhile, an anti-monarchy group is launching a campaign to "abolish" the Duchy of Cornwall in what it says is an attempt to make the Royal Family more accountable.
The Republic group is holding a "summit" in Truro on Saturday.
Buckingham Palace declined to comment.