A12 Woodbridge motorcylist death: David Simmons sentenced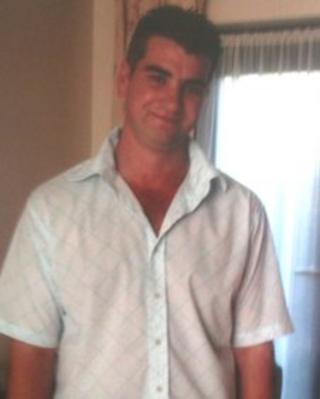 A motorist from Suffolk has been sentenced for causing the death of an Essex motorcyclist on the A12 near Woodbridge.
Ipswich Crown Court heard that David Simmons, 57, from Kirton, pulled out in front of Andrew Henderson, 33, from Colchester, who hit him and died.
Simmons admitted causing death by careless driving and has been sentenced to 200 hours of unpaid community work.
The central reservation crossing near Seckford Hall has since been closed.
Simmons was also banned from driving for 18 months and ordered to pay £2,000 costs.
The fatal collision happened shortly before 16:00 GMT on 19 February.
The court heard Simmons was pulling out from Seckford Hall Lane to cross the two-lane northbound carriageway of the A12 and join its southbound carriageway via the central reservation.
'Nightmare' crossing
His defence barrister said he was "horrified by the consequences of his actions" but he could not explain why he did not see the motorcycle on the northbound carriageway.
The court heard Mr Henderson was not breaking any speed limit and there was good visibility that day.
Judge John Devaux said the junction "has been described as a nightmare" and acknowledged the police had closed the crossing after three fatal accidents there in four years.
Mr Henderson already had two sons and his widow Cynthia gave birth to another son after he died.
His family said in a statement: "We are still reeling from his loss .. and his baby boy will never know his daddy.
"We are aware a temporary closure has been put in place at the junction and would appeal that the closure is made permanent.
"Human life is surely more valuable than having to drive a little further and no-one should have to go through the pain that we as a family have had to endure since losing such a special person."