Escaped murderer David Gilbert found in Penzance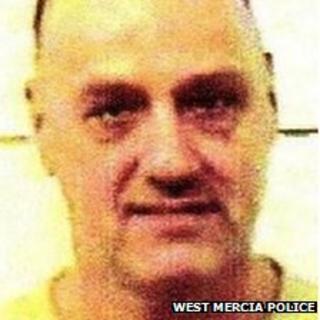 A convicted murderer who went missing from a Worcestershire prison has been found in Cornwall, police say.
David Gilbert, 56, originally from Penzance, was jailed for life for the murder of his partner in 1997.
A nationwide police hunt was started for him after he failed to return to HMP Hewell, near Redditch, on 22 September after being on day release.
Devon and Cornwall Police said he was found in Penzance on Wednesday morning and "detained without resistance".
Police said Gilbert went missing while nearing the end of his minimum sentence tariff and was being considered for parole.