Ex-Thames Valley police chief criticises PCC poll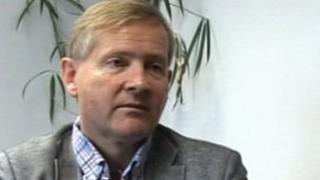 A former chief constable has criticised the organisation of elections to appoint police and crime commissioners.
Peter Neyroud, ex-boss of Thames Valley Police and former chief of the National Policing Improvement Agency, said voters needed more information.
He also criticised the timing of the poll, warning of a poor turnout.
The Home Office said it was an important new "democratic right" and an advertising campaign would direct people to a call centre and website.
PCCs, as they will be known, will be elected in November for each police force in England and Wales to set priorities, oversee budgets and hire a chief constable.
Mr Neyroud, an academic at Cambridge University's Institute of Criminology, has been working with the Labour Party's candidates in the lead up to the PCC elections.
He said: "If you could have constructed a manual on how not to conduct an election, the Home Office have managed to tick off just about every element of it, including holding it in November, which is almost guaranteed to be dark and poor weather.
"So there are significant problems with getting a decent turnout and that in itself is going to be a problem for the elected candidates. If they get elected on a 15% turnout it's going to be pretty shocking.
'Invisible authorities'
"The Home Office's failure to pay for an individual drop from the candidates to every elector is a bad precedent for elections because you simply can't expect people to log on to a website and look at candidates' prospectuses - that's simply not realistic - you need personal information so that is a serious problem."
The Home Office defended its decision not to carry out a mailshot, saying it would have cost more than £30m.
A spokesman said: "This is about giving the public a real say in how their communities are policed and we expect the public will exercise this important new democratic right and vote on 15 November.
"We launched an advertising campaign, including prime time TV and radio, on 6 October which will aim to reach voters across the 41 forces to explain the reforms and encourage participation in the local elections.
"It will also direct people to a website and call centre where they can find out which candidates will be standing in their areas."
Six people have so far indicated that they will stand for election in the Thames Valley Police area, which covers Berkshire, Oxfordshire and Buckinghamshire.
The final list of candidates will be announced on 19 October, with elections due to be held on 15 November.