London Midland train performance raised with transport secretary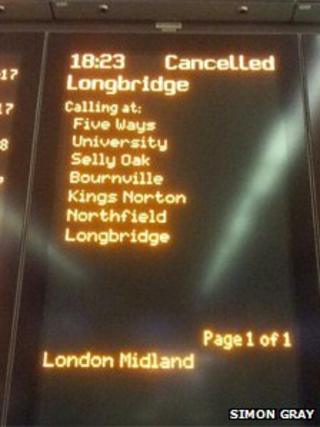 The performance of London Midland trains in the West Midlands is being raised with the government by a Birmingham MP.
Richard Burden, Labour MP for Longbridge, said he is concerned there is not "the right kind of long term thinking" in the company because their franchise will end in 2015.
Last week the company cancelled over 30 services in one day.
London Midland have said cancellations are due to a high turnover of drivers.
Mr Burden said: "All companies experience turnover of staff but presumably that should be planned for."
The MP said he would ask the Transport Secretary Patrick McLoughlin if the current problems show that competition between rail companies is not helping passengers.
London Midland have said a number of drivers currently in training were due to qualify soon and that it had recently advertised for more.