Avon and Somerset: UKIP pulls out of police commissioner election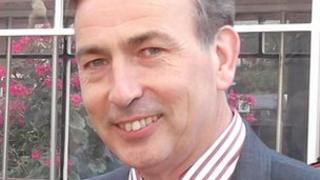 UKIP's candidate for the police commissioner elections for Avon and Somerset has withdrawn.
Ian Kealey blamed the costs of campaigning and the £5,000 deposit required to stand in the election.
A UKIP spokesman, said: "UKIP thanks Ian for his energetic and enthusiastic commitment and looks forward to his being a UKIP candidate in other elections."
The police elections are set to take place on 15 November.
"Having done much preparatory work with the enthusiastic support of UKIP branches and officers throughout the area, Ian and UKIP are both very disappointed that we are not in a position to proceed further this time.
"Many factors have led to this decision, including the £5000 deposit, the extra resources required to fight an effective campaign and Ian's current business commitments," added the spokesman.
Also standing in the Avon and Somerset police area are Pete Levy (Lib Dems); Ken Maddock (Conservatives); John Savage (Labour) and Sue Mountstevens (independent).