Olympic gold locks at Eton Dorney on River Thames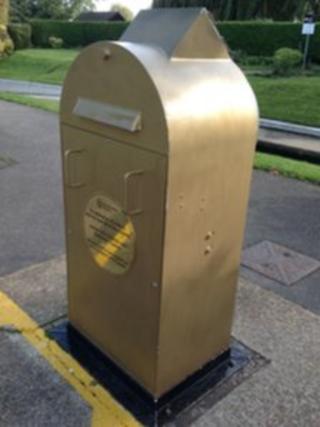 The control boxes at two locks on the River Thames are being painted gold to mark the Olympic and Paralympic wins at Eton Dorney Lake during London 2012.
Boveney and Bray are the closest locks to the lake on the Berkshire-Buckinghamshire border, which hosted the rowing events during the Games.
The gold box and a commemorative plaque at Boveney Lock, Buckinghamshire, were unveiled on Friday.
Berkshire's gold box and plaque at Bray Lock will be unveiled on 22 October.
Matt Carter, from the Environment Agency which has painted the boxes, said: "This is a fun way to mark the achievement of all of our Olympians and Paralympians, who have done such a fantastic job of making the country proud."