More London Midland trains cancelled over staff shortages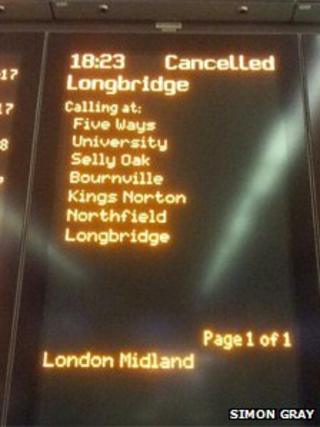 Staff shortages and cable theft led to delays and cancellations for rail passengers travelling in and out of Birmingham.
London Midland cancelled up to 30 services, on the Wolverhampton-Birmingham-Walsall/Rugeley and the Lichfield-Birmingam-Redditch routes.
Those cancellations were due to staff shortages. The company has said the problem will be sorted by December.
A cable theft at Dudley Port also led to delays on various services.
The staff shortages occur on days when London Midland do not have enough staff putting in for overtime. Most of the cancellations took place on Saturday afternoon and evening.
The company has said the shortfall will be addressed by mid-December but is providing a daily cancellation service from Monday until December.