Devon and Cornwall Police criticised over Shaun Harrison DNA use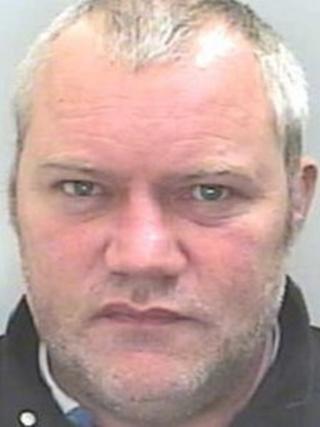 Devon and Cornwall Police have been criticised for errors which led to a rapist remaining free for 10 years after he could have been caught.
The Independent Police Complaints Commission (IPCC) investigation involves the case of Shaun Harrison of Plymouth who was jailed in September.
The IPCC said an "organisational failing" led to "opportunities" being missed to review the case.
Devon and Cornwall Police welcomed and "fully accepted" the findings.
The investigation began in 2011 when Harrison was charged with raping a 16-year-old girl in Plymouth 22 years earlier, in 1989.
Devon and Cornwall Police had a DNA sample from the crime, but the IPCC found that it had failed to transfer it to the national database, which was established in 1995.
Harrison, 46, of Orchard Road, Plymouth, was arrested for drink-driving in 2000, but his DNA was not on the database at that time, the BBC learned.
He was arrested in 2010, following a review of the rape case.
'Missed oppourtunites'
The IPCC report said other police forces in England and Wales could have crucial forensic evidence locked away, which could potentially identify serious and serial offenders.
It will now advise them to re-examine their records.
Deborah Glass, IPCC deputy chair, said: "Our investigation found that Devon and Cornwall Police missed opportunities over the years to review this case.
"This meant that Harrison's and other DNA samples were not upgraded in line with forensic advancements.
"The force has accepted all of the IPCC recommendations and has assured us that it has systematically ensured that all of its samples have been upgraded."
Devon and Cornwall Police said that DNA technology had progressed significantly since 1989 and the way officers now investigated such offences was very different.
A spokesman said the force had identified sex attackers in three more cases after re-examining its DNA evidence.
He said: "All of these cases have been voluntarily referred to the IPCC and have all now resulted in substantial prison sentences for offenders.
"Victims of crime should be reassured that we will always seek to bring offenders to justice."