Dr George Daniels' private collection sold at Sotheby's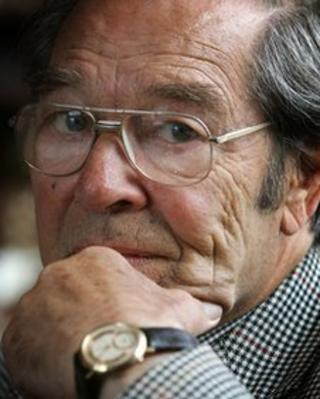 A collection of watches and clocks belonging to Dr George Daniels will be auctioned at Sotheby's later.
The 134-lot auction includes several of the master watchmaker's groundbreaking creations alongside his own private collection.
In an illustrious career he is credited with some of the most important advancements in his field.
The collection is expected to raise more than £5m for the George Daniels' Educational Trust.
The trust helps students seeking higher education in the fields of horology, engineering, medicine, building or construction.
Dr Daniels died at the age of 85 in 2011 at his Isle of Man home.
In July, a vintage car belonging to Dr Daniels fetched more than £5m at auction.