Avon and Somerset: PCC hopeful has business crime forum pledge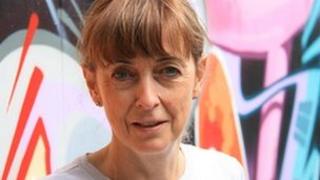 A special forum will be set up to tackle business crime in Bristol, Bath and Somerset, the independent police candidate has pledged.
Sue Mountstevens, a former magistrate, has made the pledge during a conference in London for UK retailers.
Ms Mountstevens said: "We need to recognise that business crime hurts our community."
The police and crime commissioner elections for Avon and Somerset police force will be held on 15 November.
She said offenders who target businesses were "frequently the same people who are causing crime in our homes and streets, as well as funding drug habits".
The forum would be chaired by the police and crime commissioner (PCC), the Chief Constable or Deputy Chief Constable.
The Independent candidate has also said organised criminal gangs also played a major part in business crime.
"I will particularly focus on bringing together intelligence from business and the police to pinpoint hotspots and then deal with them.
"The wise use of technology will make this a particularly effective partnership," she added.
Also standing in the police elections are Pete Levy for the Liberal Democrats and Ken Maddock for the Conservatives and John Savage for Labour.