Severn Valley Railway shares sold for £750K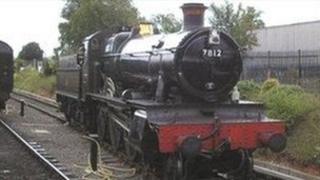 Shares in the Severn Valley Railway totalling £750,000 have so far been sold since they went on sale six weeks ago.
The 150-year-old 16-mile heritage line follows the River Severn from Kidderminster to Bridgnorth, attracting about 200,000 visitors a year.
Chairman Nick Paul said he was "delighted" by the share sale.
Officials want to raise £3m towards projects such as a new heritage centre and an engineering training academy.
The shares cost £1 each, with a minimum investment of £100.
Shareholders are given discounts and have a say in the running of the attraction.