A14 horses crash: Dead man named as Thomas Allen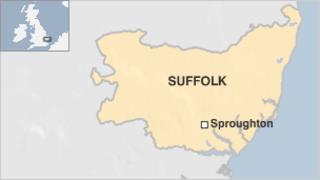 A man died on Christmas Day after he was injured when four vehicles collided with horses which were running loose on the A14 in Suffolk.
Thomas Allen, 23, from Soham in Cambridgeshire, was taken to hospital after the crash, which happened at Sproughton, near Ipswich, on Monday.
A 26-year-old Ipswich man, arrested on suspicion of causing danger to road users, has been released on bail.
Five or six animals were loose, said police. Three horses died at the scene.
A section of the westbound A14 between Copdock and Sproughton was closed for several hours in order to recover the vehicles and horses.
Police are appealing for witnesses to the accident which happened at about 22:20 GMT on Christmas Eve.