Durham County Council expects budget cut to reach £200m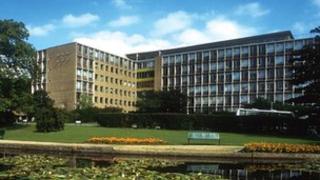 Durham County Council expects to cut its budget by a total of £200m by 2018, an updated financial report suggests.
The figure includes savings that have been made since the government's spending review in 2010.
Members of the council's cabinet will discuss the new calculations on 16 January.
The council's Labour leader Simon Henig said "extremely tough decisions" were having to be made.
Savings of £90m have already been made but further cuts totalling £53m need to be identified for the 2014-17 period, the council said.
The cabinet will assess the impact the latest government settlement has had on its plans at the meeting at Crook Civic Centre.
Mr Henig said: "The uncertainties around some key budgets mean there may be a need for further financial adjustment when we make our final budget decisions in February."