Army officer in fraud case 'forged wife's signature'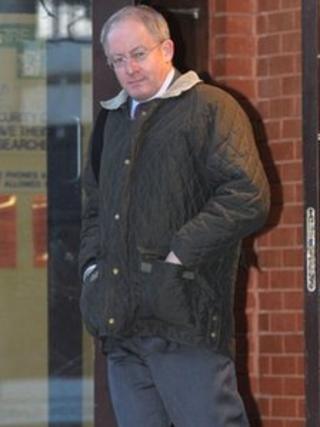 A former British Army officer accused of fraudulently claiming £220,000 to send his children to private school has admitted forging his estranged wife's signature on bank documents.
Swindon Crown Court heard Robert Henry Jolleys, 52, of Whalley, Lancashire, claimed the fees for Stoneyhurst College for nearly a decade.
He admitted removing his wife Judith's name from their joint account.
The former lieutenant colonel denies 11 counts of fraud, deception and forgery.
Mr Jolleys, who is known as Henry, told the court he removed his wife's name from their account as she had mounting debts and he did not want her to spend the money.
He claims he was not deceiving the Army when he claimed the school fees to send his three sons to the Lancashire school because he was their "primary carer" instead of his wife.
Living apart
Mr Jolleys maintained he was not deliberately misleading the Army but he had not fully explained his family circumstances on the declarations.
It is alleged he claimed £218,094.11 in continuing education allowance between January 2002 and December 2009.
The court heard he was legitimately claiming the allowance until 2002 when he separated from his wife.
He is accused of then not informing his superiors of the split, meaning his circumstances had changed and he may no longer have been eligible for the allowance.
The court was told Mr Jolleys submitted paperwork in August 2005 and March 2006 which stated he was "married accompanied" - meaning his wife was living with him in married quarters provided by the Army.
At this point, however, he was living in the quarters in Harrogate, North Yorkshire, and she was living and working in London.
He could have continued claiming the school fees allowance if he could have proved he was the primary carer for his three children, rather than sharing arrangements with his wife.
He told the court he looked after the children and that his wife wanted no responsibility for childcare, apart from being able to visit.
"From 2002 she made very clear that if I didn't take the children and assume responsibility for them they would have to go into care," he said.
The trial was adjourned until Tuesday.