UK hunt for Albanian double murder suspect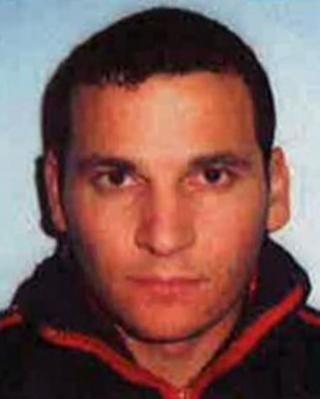 An Albanian man who is wanted for a double murder in his own country is on a list of high-risk foreign criminals believed to be hiding in the UK.
Dritan Rexhepi, 32, who also uses the name Gramos Rexhepaj, is believed to have links to Northamptonshire, Bedfordshire and London.
He is wanted for murder after two men were shot and another injured in 1999.
Mr Rexhepi is one of 17 on the most-wanted list released by Scotland Yard and Crimestoppers.
He is also wanted by the authorities in Belgium over an aggravated burglary where the victims were threatened with a knife and tied up before money and jewellery were stolen.
Director of operations for Crimestoppers Roger Critchell said: "Crimestoppers is supporting this Metropolitan Police operation so that these individuals can be put before the extradition courts to face justice abroad and no longer be a threat to this country.
"Non-national fugitives hiding overseas in countries such as this are a threat to local communities as they most often remain involved in criminal activity and are a danger to those around them."
Anyone with any information about Mr Rexhepi is asked to contact Crimestoppers where information can be passed on anonymously.