Stephen Farrow: Dorset Police cleared over murderer texts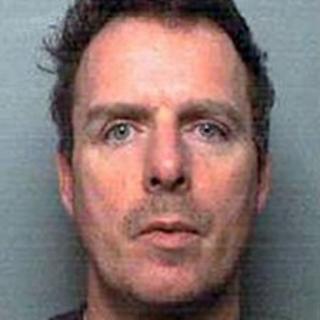 A review held after police were alerted to threatening text messages sent by a man who went on to murder two people has cleared the force.
Stephen Farrow stabbed to death the Rev John Suddards, 59, in Thornbury, near Bristol, and teacher Betty Yates, 77, in Bewdley, Worcestershire.
Before the murders he messaged friend Michaela Rowsell saying he was going to hurt someone and target the church.
Dorset Police said it "responded appropriately".
Farrow, 48, described as a homeless drifter, was jailed for life for the killings in November.
'First to suffer'
Mrs Yates was found dead at her cottage having been killed two days earlier in January 2012 while Mr Suddards was found dead in February.
Ms Rowsell met Farrow in spring 2011 when she was helping the homeless at an evangelical church in Bridport, Dorset.
Farrow sent the message "the Church will be the first to suffer" to Ms Rowsell on New Year's Eve last year.
But in a statement Dorset Police said "no misconduct" had been indentified.
"An internal investigation has been completed and the force has concluded that Dorset Police responded appropriately given the information available at the time," it added.