Surrey Police orders review of child sex investigations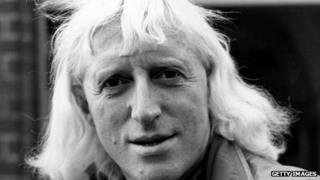 A review of how Surrey Police handles historical child sex investigations has been ordered by its chief constable.
Lynne Owens has asked the College of Policing to conduct a peer review, focusing on how victims are supported.
The force was criticised for its care of sex abuse victim Frances Andrade who died after giving evidence at a trial. She is believed to have killed herself.
Its handling of a Jimmy Savile investigation and complaints over use of cautions have also been highlighted.
Ms Owens said there had been "several recent cases" which highlighted a need to ensure victims feel supported.
However, she praised the force for its "notable successes" in historical child abuse cases which had resulted in "significant custodial sentences".
Preacher sex abuse
It is not yet known how long the College of Policing review will take.
Mrs Andrade, 48, was indecently assaulted by Michael Brewer while he was her music teacher in Manchester.
She was found dead at her home in Guilford less than a week after giving evidence at his trial.
Shadow Home Secretary Yvette Cooper criticised Surrey Police for ignoring guidelines and failing to offer Mrs Andrade counselling before the trial was over.
However, Surrey Police defended itself saying support services were made available to Mrs Andrade, who used the Rape and Sexual Abuse Support Centre, in Guildford, following a referral.
The force also came under scrutiny after it emerged that in October 2009 Savile was interviewed under caution by Surrey Police about alleged sexual offences involving teenage girls in the 1970s.
However, no further action was taken against him.
This involved allegations that the veteran broadcaster had sexually assaulted two teenage girls at Duncroft Approved School and a girl at Stoke Mandeville Hospital.
The BBC understands that the review is likely to look at complaints made by Lina Barnes, who was attacked by Gospel Hall Brethren preacher Allan Cundick when she was a child.
She reported the abuse to police in 2011 and Cundick, from Woking in Surrey, was arrested.
Police caution
He admitted one count of indecent assault and received a police caution and was placed on the sex offenders register for two years.
She said she believed her case had been badly handled and was dismayed that Cundick only received a caution.
Ms Barnes, who waived her right to anonymity, also said she was not informed that a second woman had been interviewed by police in November after saying Cundick had abused her.
He was not arrested over the most recent allegation.
Ms Owens said: "Whilst we have had notable successes in historic child abuse cases which have resulted in significant custodial sentences, there have been several recent cases which have highlighted an ongoing need to ensure we are taking the right approach and victims feel confident and supported.
"This is a priority area for us and I want to ensure we take every opportunity for further learning and improvement."