Duke of Wellington's family nanny jailed for estate burglary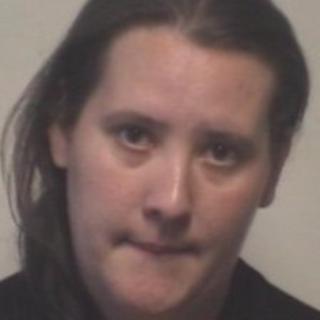 A nanny employed by the Duke of Wellington's son has been jailed for conspiring to burgle the family's home with her boyfriend.
Sarah Hallcup helped Neal Akhtar steal items worth around £30,000 from the country estate in Heckfield, Hampshire.
Hallcup, 27, a mother-of-one from Reading, was jailed for two years for her part in the theft while Lord and Lady Wellesley were on holiday.
Winchester Crown Court heard she worked as the family's nanny for four years.
Lady Wellesley was Godmother to her child.
Last July Hallcup, who had keys to estate, arranged for her then boyfriend Akhtar to have access to the home.
Family 'devastated'
The court heard the pair shared a text message about "robbing the mansion".
Items stolen included ornaments, paintings, jewellery from Cartier and Tiffanys and a pair of silver pheasants.
The family returned home from holiday to find the house ransacked.
Akhtar contacted antiques dealers to sell the goods, most of which have not been recovered.
Kerry Maylin, prosecuting, said Lady Wellesley was left "devastated" for herself and her family by the theft, adding she felt the family home had been "violated".
Sentencing her, Judge Andrew Barnett said: "The effect of that burglary upon the Wellesley family was truly devastating. They felt betrayed.
"People whose homes are attacked suffer trauma, having to live in a property that has been invaded by others.
Three jailed
"In this case, the breach of trust makes the matter considerably worse."
Akhtar, 27, of Elm Park Road, Reading, admitted conspiracy to burgle and was sentenced to a three year prison term.
Hallcup, of Parkside Road, Reading, was found guilty of conspiracy to burgle following a trial and sentenced to two years in prison.
Scott Allaway, 27, of Green Road, Reading, provided the transport on the day of the burglary.
He admitted handling stolen goods and was handed an 18-month prison sentence.