Greyhounds and horses seized by Suffolk and Norfolk Police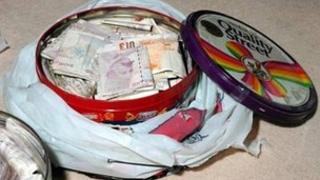 Greyhounds, horses and a rare stamp collection are among criminal assets worth £16m seized by Suffolk and Norfolk police.
Under the Proceeds of Crime Act the two forces have issued more than 1,300 confiscation orders since 2003.
Crimes involved have included drug and people trafficking, sexual exploitation and money laundering.
Over the years boats, cash, property, vehicles, jewellery and electrical goods have also been seized.
Detective Inspector Sean Coyne of the joint Economic Crime Unit said: "The Proceeds of Crime Act is a very powerful tool which gives us the opportunity to target and tackle criminals and make them pay for their crimes."
Where victims are involved, the police said they aim to compensate them. In cases with no victims, the funds go to the government with a percentage to the police and Crime Prosecution Service.