'Maximum wage' for Warwickshire and West Mercia police recruits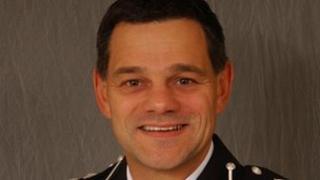 Two West Midlands police forces say they will give new constables the maximum wage on new national pay scales in order to attract the best recruits.
Warwickshire Police and West Mercia Police will offer a starting salary for officers of £21,999.
New Home Office pay scales for PCs allow forces to reduce the previous starting salary of £23,259 to £19,000.
Warwickshire Chief Constable Andy Parker said a lower starting salary would hinder recruitment.
'Demanding role'
The government introduced pay reform recommendations, made by the Police Arbitration Tribunal, on 1 April.
Cutting the starting salaries of new officers by £4,000 was part of plans to save £1bn from police pay, the tribunal claimed.
Mr Parker said: "We need to attract the best possible recruits into the police service and I believe a lower starting salary would hinder that ambition.
"The role of the police constable is demanding and at times dangerous and this needs to be reflected in their pay."
West Mercia Chief Constable David Shaw echoed his comments.
"A competitive salary is crucial in attracting the very best recruits," he said.
"The role of a police officer is highly skilled and we believe the new starting salary reflects how much we value these skills."