Thefts from West Country military bases cost £280k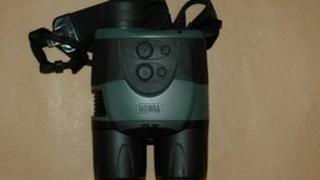 More than £280,000 worth of equipment has been stolen from military bases in the West Country in the past two years, the BBC has learned.
The items include four Land Rovers with a combined value of £75,000, and more than £35,000 worth of copper piping.
The Ministry of Defence (MoD) said it "works hard to detect and deter theft".
Laurence Robertson, MP for Tewkesbury near Imjin Barracks where £15,000 of goods has been stolen, said he was shocked at the size of the problem.
He said: "It is very surprising and very disappointing that military bases are losing equipment on this scale."
Among the region's 15 military bases also affected are Tidworth Barracks in Wiltshire, RNAS Yeovilton in Somerset and Abbey Wood in Bristol.
Six prosecutions
Other goods stolen include £20,000 worth of diving helmets, a set of night vision goggles, two vacuum cleaners and two tumble dryers.
The Defence Police Federation, which works on behalf of MoD police officers, said the actual number of thefts was probably higher.
Chairman Eamon Keating said in many instances property was wrongly being written off as "loss".
He said the MoD police should actively investigate the loss of equipment to save the department money.
In total, there were 97 separate incidents of items going missing during the period between January 2011 and December 2012, which resulted in six prosecutions.
Mr Robertson added: "I think people are going to be very disappointed at how few prosecutions have come about as a result of investigations into these thefts.
"Those responsible for security at these sites must do more to keep items safe in the first place and to bring those responsible for taking them to justice."
The MoD said: "Just as theft occurs in wider society, the MoD is not immune and we actively encourage individuals to report any evidence of loss or suspicion of theft."