Cambridgeshire and Peterborough NHS boss Attila Vegh quits post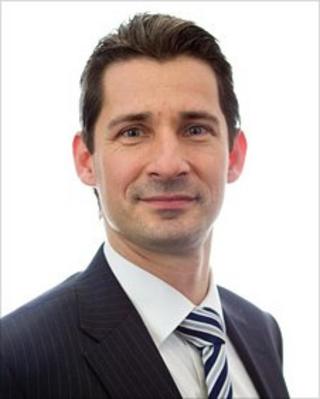 The head of Cambridgeshire and Peterborough's NHS Foundation Trust (CPFT) Dr Attila Vegh has stepped down to take a job in Manchester.
After he joined in October 2011, the trust received critical reports from both the Care Quality Commission and Monitor, but earlier this year it was given a clean bill of health.
Dr Vegh credited "incredible" staff for the turnaround.
In August he takes up a post with South Manchester NHS Foundation Trust.
The CQC had already raised serious concerns about the quality of care at CPFT institutions when Dr Vegh joined, and foundation trust regulator Monitor put CPFT in serious breach of its authorisation.
'Almost unrecognisable'
He implemented a programme of changes to ward environments, care planning and patient care.
Dr Vegh described the chief executive role at the University Hospital of South Manchester NHS Foundation Trust as "an opportunity I couldn't turn down", but said he had not taken the decision lightly.
"I am incredibly proud of what we have all achieved since I have been here," he said.
"The trust is almost unrecognisable from the organisation I joined in 2011 and that is down to the incredible staff I have been working with."
CPFT chairman David Edwards said Dr Vegh had been instrumental in turning around the fortunes of the trust.
Keith Spencer, director of people and business development at CPFT, will take over as interim chief executive.