Severn Valley Railway shares worth £1.3m sold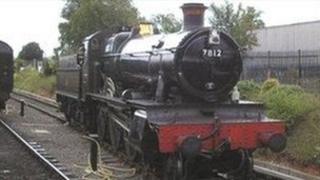 Shares worth more than £1.3m have been sold in a heritage railway in six months.
Officials at the Severn Valley Railway are holding special events this weekend for existing shareholders and to encourage more investors.
They want to raise £3m towards projects such as a new heritage centre and an engineering training academy.
General manager Nick Ralls said there had been an "amazing response" in the scheme so far.
He said people had to invest a minimum of £100 but would receive benefits including free and discounted tickets on the line.
The 150-year-old, 16-mile line follows the River Severn from Kidderminster, in Worcestershire, to Bridgnorth, in Shropshire, attracting about 200,000 visitors a year.
Train services are hauled mostly by steam locomotives.