Gloria Foster care death: Surrey council boss challenged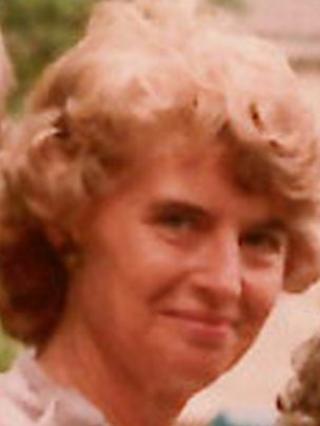 Responsibility for a woman's death after her council care agency shut with no replacement, ultimately lies with the authority's boss, it is claimed.
Gloria Foster, 81, of Banstead, Surrey died in February after being left without food, water and medication, following the closure.
Former Surrey County Council leader, Andrew Povey, said current leader David Hodge had "ultimate responsibility".
The council said it would not comment while two investigations took place.
'Tragic death'
Mrs Foster died days after a raid by the UK Border Agency (UKBA) and the Met Police on 15 January, led to the closure of her care agency Carefirst24 in Sutton, south London, and the arrest of six people.
In a written question to the council's cabinet meeting on Tuesday, Dr Povey said: "Under the strong leader model you have the ultimate responsibility for vulnerable people who are under the care of Surrey County Council.
"When are you going to accept this responsibility in respect of the tragic death of Gloria Foster?"
The council said Surrey Safeguarding Adults Board was investigating Mrs Foster's death, alongside an inquiry by Surrey Police.
Responding to Mr Povey's question, Mr Hodge said: "There are appropriate and independent investigations ongoing and I will not be making any further comment on the matter until those are concluded.
"I shall not answer any further questions from Dr Povey on this until the final reports are concluded."
'Meeting in secret'
However, following the cabinet meeting, Dr Povey told the BBC there needed to be more transparency.
"This committee which is discussing this is meeting in secret," he said.
"There is no guarantee that a report from the committee will be made public.
"That's not good enough. We must know what went on."
Carefirst24 provided care to elderly people across Surrey and the London Borough of Sutton.
The UKBA said it met local authorities before the raid so they could arrange alternative care. Mrs Foster came under Surrey County Council's jurisdiction.
Mrs Foster was admitted to Epsom Hospital, where she died, after being found at home by a district nurse.