Hertfordshire PCC offers £75,000 wage for press adviser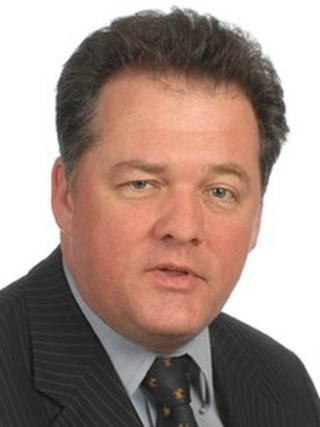 A police and crime commissioner has been accused of wasting Hertfordshire taxpayers' money by recruiting a public relations expert.
David Lloyd wants to hire a director of communications and engagement, who could earn more than £75,000 .
He said the wage was in line with senior police pay grades.
The Taxpayers' Alliance described the salary as "massive" and "disappointing".
Spokeswoman Eleanor McGrath said: "It's very disappointing that the newly-elected Police Commissioner is advertising for a PR guru on a massive taxpayer-funded salary.
"Local residents expect the Commissioner to hold the police to account in a way that delivers value for taxpayers' money.
"If Mr Lloyd is so concerned about his image then he should focus on cutting out wasteful and unnecessary spending."
'Cannot work alone'
The salary for the public relations is £66,312 - £75,786. Mr Lloyd is paid £75,000.
He said: "As a directly-elected representative for the whole of Hertfordshire, the Police and Crime Commissioner has very different requirements to the previous police authority and the current constabulary alone.
"This new role has been advertised to reflect the new remit, which encompasses a broad range of policing and crime issues, as well as extensive public engagement with the people and communities I represent."
The post has been independently assessed by employment experts Hay Group and the firm has approved the salary scale in line with Hertfordshire senior police staff grades, he said.
The director of communications and engagement will be expected to create and implement a strategy to support the new policies and the police and crime plan.
"This is not something I can do alone - there are many channels of communication to utilise, including the many news media outlets and ever-growing social media," Mr Lloyd said.