Manchester has highest number of anti-social behaviour reports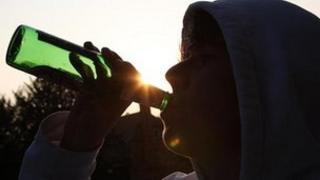 Manchester has the most reported anti-social behaviour of any local authority area in England, Home Office figures have revealed.
A report on all anti-social behaviour reported to police in England in 2012 showed the city had 105.2 incidents reported for every 1,000 residents.
The second highest area, Blackpool, recorded 89.8 incidents per 1,000.
Westminster, Newcastle, Blackburn, Burnley, Rochdale, Oldham and Tameside all recorded over 80 reports per 1,000.
The figures, which were obtained via a Freedom of Information (FOI) request by shadow Home Office MP Gloria De Piero, revealed Greater Manchester Police (GMP) to be the force dealing with the most reports of anti-social behaviour.
The force had to deal with an average of 85.6 reports for every 1,000 residents within its area.
Anti-social behaviour is defined by GMP as "an aggressive and destructive activity that intimidates, threatens and causes distress".
Examples of such behaviour given by the force are dealing or buying drugs on the street, aggressive begging, street drinking, vandalism, fly-tipping rubbish and street prostitution.
'Not complacent'
South Yorkshire Police had the next highest number, recording 65.7 reports per 1,000 residents, and forces in Northumbria, Lancashire, Cleveland, Derbyshire, Cumbria and Durham all recorded over 50 reports per 1,000.
The Isles of Scilly reported the lowest number of reports, 4.5 per 1,000 residents, with West and South Oxfordshire, Vale of White Horse, Melton, Harborough, Wokingham and Rutland also recording fewer than 15 reports per 1,000.
Assistant Chief Constable Garry Shewan said GMP had had "significant reductions" in anti-social behaviour in 2013, but that the force was "not complacent" about the issue.
"Public perception of anti-social behaviour as a problem has fallen, as have reported incidents, and there has been a rise in perceptions that the police and partners are tackling local problems and doing a good job.
"Anti-social behaviour blights people's lives and so we are committed to working with our communities, partners and schools to reduce the number of incidents and provide an effective response to victims."
The anti-social behaviour figures follow the release of the UK Peace Index, a report by the Institute for Economics and Peace, on Wednesday, which found rates of murder and violent crime have fallen more rapidly in the UK in the past decade.