Four Kent councils team up for energy scheme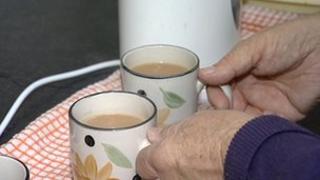 Four Kent councils have set up an energy-switching scheme designed to help people get a better deal on their domestic supplies.
The aim is to use the buying power of residents to negotiate lower prices on gas and electricity bills.
Tunbridge Wells, Dartford, Dover and Gravesham councils are urging people to register their interest in the scheme.
Registered residents will then be sent an offer for their energy, which they can decide whether to accept.
Tunbridge Wells council chief executive William Benson said the cost of energy had risen dramatically in recent years and there were big savings to be made by switching providers.
In Surrey, 11,000 people have joined a collective, set up by the county council with 60 other local authorities.
Suppliers were selected this month in an auction the council said would save Surrey residents £545,000.
ScottishPower submitted the lowest electricity-only bid, which will save users between £48 and £70.
Registration for the Kent scheme, launched in partnership with iChoosr, closes on 3 June. Residents without the internet can phone their council to register their interest.