Gypsy widow Gertrude Frankham 'died of natural causes'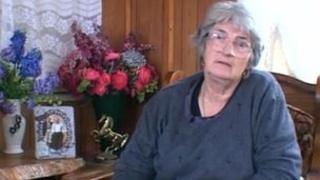 The widow of a Gypsy rights campaigner, exhumed after her family raised concerns to police, died from natural causes, tests have revealed.
Gertrude Frankham, 75, of Walpole St Andrew, Norfolk, whose late husband Eli campaigned on behalf of the travelling community, died in December last year.
Norfolk Police said: "Early indications from a post-mortem examination show she died from natural causes."
Mrs Frankham had been buried at a cemetery in Wisbech, Cambridgeshire.
"The post-mortem examination, carried out on behalf of HM Coroner, took place following concerns raised by her family to Norfolk Constabulary in April 2013.
"They have been informed of the initial results," a police spokesman said.