Severn Trent rejects third takeover offer of £22 per share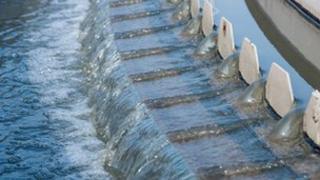 Water supplier Severn Trent has rejected a third takeover proposal of £22 per share from international investors LongRiver.
The board said the offer "continues to fail to reflect the significant long term value of Severn Trent or to recognise its future potential".
The company has rejected previous offers made by the consortium on 3 June and 15 May.
Severn Trent supplies about 7.7 million people in the Midlands and Wales.
The company said the new offer is an increase of "only 3.5% on LongRiver's previously announced conditional proposal".
Andrew Duff, the chairman of Severn Trent, said the proposal "is not at a level that adequately compensates our existing shareholders".
Both Thames Water and Yorkshire Water have been bought by consortiums including Far East sovereign wealth funds in recent years.