Severn Trent bidder to walk away after third rejection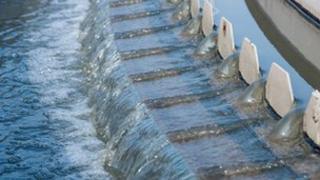 The consortium of investors bidding to takeover UK water company Severn Trent has threatened to walk away after having its third bid rejected.
LongRiver Partners said there "will be no further proposal" unless the Severn Trent board showed an interest in "meaningful engagement".
The board has rejected three offers from the consortium, which includes Kuwaiti and Canadian investors.
The latest offer, of £22 per share, was turned down on Friday.
"Since we submitted our [first bid] 14 May 2013, no member of the consortium or its advisers has met any of the directors of Severn Trent or its advisers, despite repeated requests," LongRiver said in a statement.
"The Severn Trent board has shown no interest in discussing our pre-conditional offer with us.
"In the absence of any such engagement, there will be no further proposal from the consortium and no offer for Severn Trent shareholders to consider."
The LongRiver consortium is made up of a Kuwaiti sovereign wealth fund, Britain's Universities Superannuation Scheme and Borealis Infrastructure, part of the Canadian pension fund OMERS.
The board of Severn Trent said LongRiver's latest offer "continues to fail to reflect the significant long-term value of Severn Trent or to recognise its future potential".
Some investors said last month that they would consider selling at £23 a share or more.
Severn Trent supplies about 7.7 million people in the Midlands and Wales.
Both Thames Water and Yorkshire Water have been bought by consortiums including Far East sovereign wealth funds in recent years.