Norfolk Children's Services 'lack leadership'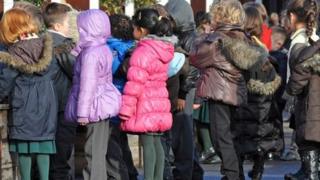 It was a blistering attack and it took everyone by surprise.
All nine of Norfolk's MPs put out a statement declaring that there was a "lack of leadership" at the Childrens' Services department of Norfolk County Council when it came to protecting children and an immediate need for "strong and capable management".
"So serious is the situation", the statement went on, "that we think an interim board should take over immediately".
And if that wasn't enough, they revealed they had been to see the Children's Care Minister to persuade him to lean on Norfolk. The outburst left staff at County Hall rather stunned.
For the past few weeks everyone has been talking about the poor state of Norfolk's schools - another division of Children's services which is also in trouble - not the issue of protecting children.
The new leadership, just three weeks old, is already taking steps to tackle that problem.
Council leader, George Nobbs (Labour), accused the MPs of "political grandstanding".
He added: "We need no lessons about improving services for children from a party that has constantly failed them over the last 12 years."
But the MPs are unrepentant.
Watchdog 'critical'
"Ofsted published a critical report back in February," said Norwich North MP Chloe Smith. "Action, which it said should have been taken by April, our constituents don't think has been taken."
The poor state of child protection and helping vulnerable children in Norfolk has been slowly moving up the MPs' agenda.
They have all dealt with sensitive cases which have sometimes taken as long as 18 months to sort out. There is a growing belief that it is not down to the staff but the way they are run.
But it's also worth pointing out that since that critical report in February, the council says it has been taking steps to make improvements.
It has all been going on behind the scenes, but because of the local election campaign (when the council can't publicise what it's doing so as not to influence the election) and the subsequent three weeks of uncertainty over who would run the council, it's not been publicised.
There is now an improvement board with an independent chairman overseeing the work of the council. When George Nobbs became leader his first act was to create a new cabinet post dedicated to safeguarding children.
The council believes it is taking action, MPs think it's not happening quickly enough. The battle lines have been drawn.