Transport body seeks suggestions for £39m spend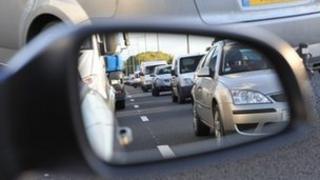 People are being asked how £39m earmarked to improve traffic hotspots in Norfolk and Suffolk should be spent.
New group The Norfolk and Suffolk Local Transport Body has drawn up a list of 65 transport projects across the two counties in need of funding.
People and organisations can suggest which schemes should be prioritised to ease congestion and speed up journeys.
The government will assess the list and it will form part of the major transport spending plan for 2015-19.
Most of the highlighted schemes are concentrated in Norfolk and Suffolk.
Proposals include dualling the Acle Straight on the A47 and the stretch between Easton and Tuddenham.
Junction improvements for the A14 at Copdock, the A12 and A47 have been outlined and five new bypasses also feature on the list.
New river crossings have been proposed for Great Yarmouth, Lowestoft and Ipswich and new bus stations in Thetford and King's Lynn.
People can comment on rail services and voice support for improvements to the Norwich to London line and the reinstatement of a stop at Leiston.
Transport schemes in Cambridgeshire have also been identified.
These include changes to the A14 between Cambridge and Huntingdon and the Norwich to Cambridge railway line.
Not all of the highlighted schemes will get funding but it is hoped the list will focus where money should be spent.
The transport body will send its plan to the government in July.
The organisation has been set up following the government's decision that money for big transport schemes should be managed locally instead of nationally.
Public comments need to be received by midday on 12 July 2013.