Theresa May bomb hoaxer jailed for six years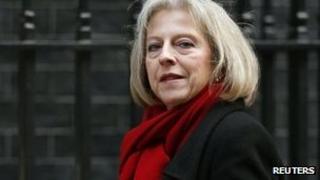 A man has been jailed for six years after pleading guilty to making threats against Home Secretary Theresa May.
Mark Walker, 39, based in Straight Road, Old Windsor, Berkshire, was jailed at Oxford Crown Court on two counts related to bomb hoaxes.
One count included making a claim in November 2012 to Crimestoppers there was a bomb at Mrs May's home address.
Two summary offences included sending the Maidenhead MP an email that there would be an attempt on her life.