College of West Anglia announces 30 job losses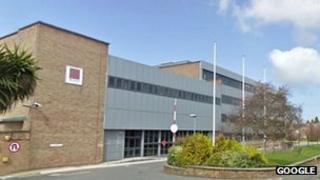 Up to 30 teaching and support posts are to go at the College of West Anglia.
The further education college, that has branches in Cambridgeshire and Norfolk, said the cuts were because government funding had been reduced by more than £4m.
The college, which has campuses in Cambridge, Wisbech and King's Lynn, will also cease offering some courses.
The loss of the posts is expected to reduce the college's pay budget by about £900,000
The furniture-making course in Wisbech and horticultural programmes in Cambridge will no longer be offered, although current level 3 horticulture students on the first year of a two-year programme will be able to complete their second year.
Parking charges
Principal David Pomfret said "severe cuts to funding" had led to job losses at colleges around the country.
He added: "The College of West Anglia is already a lean and efficient organisation with a hardworking and dedicated workforce and we have had to make some very difficult decisions to further reduce costs whilst minimising the impact on our students and customers."
The changes will result in the loss of approximately 30 full-time equivalent posts, affecting both teaching and support staff at all campuses
The college will also introduce parking charges at its campuses by August next year.
In addition, it has said it will not renew its contract with Cambridgeshire County Council to deliver the adult community learning programme in Fenland.
The college has not announced when the posts are to go, but Mr Pomfret said there would be "further consultation with relevant staff".