East of England Ambulance Service: Caroline Bailes resigns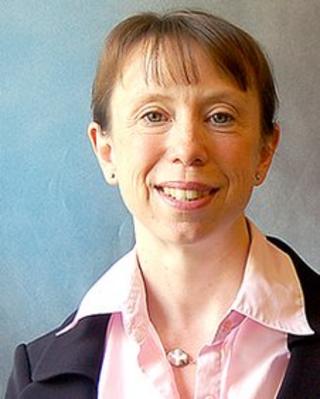 One of six non-executive directors at the much criticised East of England Ambulance Service (EEAS) has resigned.
The decision by Caroline Bailes to step down was announced at the trust's board meeting in Bedford earlier.
Interim chairman of the trust, Dr Geoff Harris, said that Ms Bailes was already due to come to the end of her term.
The board were criticised in a recent governance review for not providing leadership or being strong enough to take the trust forward.
The EEAS covers Bedfordshire, Cambridgeshire, Essex, Hertfordshire, Norfolk and Suffolk.
Dr Harris said his "priority" was to review the leadership of the trust to ensure a "safe, high quality, effective and sustainable ambulance service into the future".
More 'should quit'
Priti Patel, Conservative MP for Witham, said in a statement she welcomed the "belated resignation" but found it "disappointing" that Ms Bailes failed to explain herself.
"There are still more board members with plenty of questions to answer and who should quit too."
Dr Anthony Marsh, chief executive of the West Midlands Ambulance Service, was commissioned to write the report because of concerns over the trust's performance.
In the report he said the EEAS was "fortunate to have highly committed, professional, caring managers and staff who really want to do the best for patients", but the "current leadership from the board just isn't strong enough to take them forward".
On Tuesday the EEAS faced scathing criticism in a Parliament debate.
The health minister said the trust's performance figures were unacceptable and members of the board should examine their consciences.
Phil Barlow, from Witham, Essex, has been a non-executive on the board for six years. Attending Wednesday's meeting he told BBC Look East: "I didn't join this organisation to leave when the going gets tough."
The trust board is made up of 11 voting members - six non-executive directors, including the chair and five executive directors.