DFDS Sirena Seaways ferry to return to Harwich service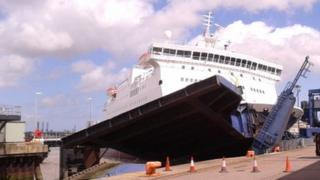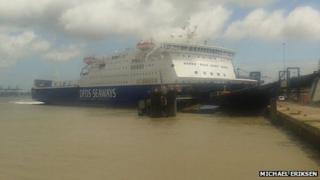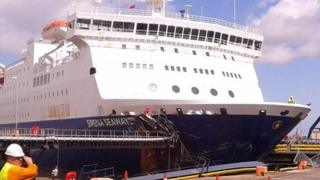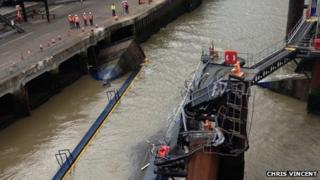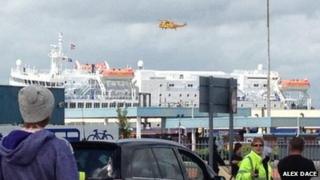 A ferry damaged when it hit a quay is to return to duty on the North Sea.
Almost 500 passengers were stranded on the DFDS ferry Sirena Seaways for more than two hours after it struck Harwich International Port in Essex on 22 June.
The ferry, which was listing after the accident, was taken to Germany for repairs.
DFDS said the boat was about to leave Germany and was expected in Denmark at about 10:00 BST on Friday.
It is expected to return to normal service in the evening, sailing from Esbjerg in Denmark to Harwich.
The 23,000-tonne vessel had just arrived from Esbjerg when the accident happened.
The berthing accident is currently under investigation by the Marine Accident Investigation Branch.