South West Trains stations undergo major access works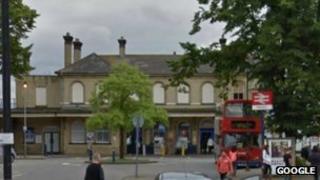 Eight train stations in Berkshire, Hampshire and Surrey are being upgraded as part of a £20m improvement project.
South West Trains and Network Rail are improving disabled access as part of a Department for Transport-funded scheme.
Major improvements will be made at Aldershot, Alton, Brockenhurst, Winchester and Worcester Park, while lifts will be installed at New Malden.
Fleet and Wokingham stations are also being completely rebuilt, with part of the work aimed at improving access.
Work at Wokingham station had been due to be completed in August but problems with ground works now mean it will not be finished until September.
Rebuilding work at Fleet station is due to begin in the next two weeks.
'Significant benefits'
All the station upgrades are due to be completed by March 2014.
South West Trains - Network Rail Alliance managing director Tim Shoveller said: "For many people - whether they are elderly, disabled or parents with prams - getting from the station entrance and on to the train can be the hardest part of their trip.
"This major improvement scheme will deliver some significant benefits to our passengers and we are looking forward to delivering it."
Extra funding is being provided by the South West Trains - Network Rail Alliance, Hampshire County Council for Alton and Aldershot stations and Wokingham Borough Council for Wokingham station.