Cigarette smuggler John Sabin on run for seven months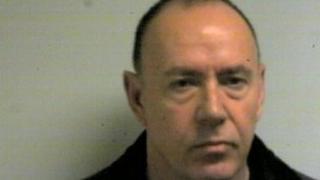 A man who admitted his part in a £26m cigarette smuggling gang has evaded prison and been on the run for seven months, customs officials said.
John Sabin, 57, from Doncaster, fled after his conviction in November and was later sentenced in his absence to two years and nine months in jail.
Eight men from Nottinghamshire and Yorkshire had "flooded" north England with millions of illegal cigarettes.
Sentencing of the gang had been spread out between November and late June.
Derby Crown Court heard they used "precision planning" in their work.
Multiple cases had been ongoing since November but reporting restrictions were only lifted at the end of June.
Mouldy tobacco
Sandra Smith, assistant director of criminal investigations at HM Revenue and Customs, said: "We are keen to speak to anyone who could help us locate Sabin.
"We know he has friends, family and contacts across Yorkshire, particularly in South Yorkshire.
"Sabin has been convicted of a serious crime and should be behind bars serving the sentence he has been given, not enjoying his freedom."
She added she wanted to remind people that harbouring a convicted criminal is a criminal offence, and urged anyone with information about his whereabouts to contact HM Revenue and Customs.
Sabin was a courier for a gang of Yorkshire-based smugglers, who described their tobacco as "wet, mouldy and smells like manure, but sells because it's cheap".