Gary Bolton trial: Jury out in 'fake bomb detector' trial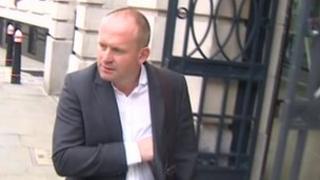 The jury in the trial of a businessman accused of creating a company that sold bomb detectors that did not work has retired to consider its verdict.
The Old Bailey heard the devices made by Gary Bolton, 47, were nothing more than boxes with handles and antennae.
The prosecution alleges he sold them for up to £10,000 each, claiming they could detect explosives.
Mr Bolton, of Redshank Road in Chatham, Kent, denies two charges of fraud.