Epsom and St Helier A&E sees busiest July in six years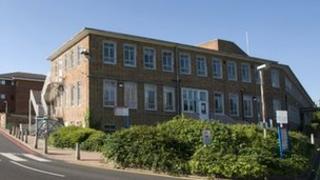 Two A&E departments run by Epsom and St Helier NHS have seen their busiest July in six years with 1,421 extra patients seen and treated in the first three weeks of the month.
A total of 8,917 patients were seen and treated between 1 to 22 July, compared with 7,496 in 2008, an increase of 19%.
Experts said some were affected by hot weather but it was hard to say whether the rise was due to the heatwave.
The trust runs A&E departments in Surrey and London.
'Dehydration and sunburn'
A&E consultant Dr Amir Hassan said both Epsom and St Helier hospitals were very busy and seeing a high number of patients.
He said: "A number of patients are suffering with conditions related to the hot weather, from dehydration to severe sunburn, although it is difficult to say for certain that this rise is completely attributable to the heat wave.
"Having said that, I would encourage local people to try and stay cool in this weather, and to make sure that you are drinking enough water."
July saw the longest spell of hot weather to affect the whole of the UK since July 2006 as temperatures exceeded 28C somewhere in the country for 19 consecutive days.
Chief executive of the trust Matthew Hopkins said: "We would encourage people to be aware of the 'Choose Well' campaign which aims to help people choose the right care for the right situation.
"A&E is not always the right place - it may be the pharmacist, your GP, an NHS walk in centre or indeed the NHS 111 service that is right for your medical need."