Search called off for English Channel crash pilot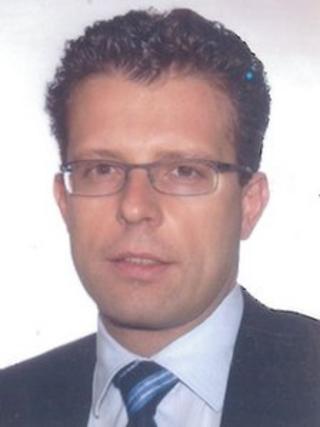 The search for a city banker missing after a light aircraft apparently crashed in the English Channel has been called off by the British authorities.
German national Sascha Schornstein, 36, was the only person aboard the plane when it crashed about 15 miles (24km) off Dungeness, Kent, on 21 July.
He had left Blackbushe Airport, Hampshire for Le Touquet in France.
Hampshire Constabulary said it was treating Mr Schornstein's disappearance as a missing person's inquiry.
Sgt Andy Thomas said: "Although it would appear he has been involved in an accident, we are keeping all lines of inquiry open."
Fuselage and doors
Mr Schornstein had logged a flight plan before taking off but never arrived at his destination.
Despite an extensive search by the British and French authorities only between 10% and 15% of the aircraft wreckage has been recovered, including parts of wings, fuselage and doors.
Mr Schornstein's wife Yulia, 28, from Knightsbridge in London, said her husband paid monthly to fly the American registered aircraft and did not own it.
She said the aircraft had a parachute fitted but that it had not been found.
Mrs Schornstein said: "I have to know what happened.
"I know Sascha was very responsible. Flying was his passion and he was German and had that attention to detail so I'm sure that in that situation something unexpected must have happened."
Sgt Thomas said the force was still awaiting the results of background checks on Mr Schornstein's mobile phone, bank accounts and credit cards.
He said the checks were normal procedure in such an investigation, and there was nothing to suggest at present in Mr Schornstein's background or personal life to indicate he would have faked a crash and disappeared.
He added that it was also not unusual to find so little wreckage.
The Air Accident Investigation Branch is investigating what may have caused the aircraft to come down.