Thames Water bills set for further price rises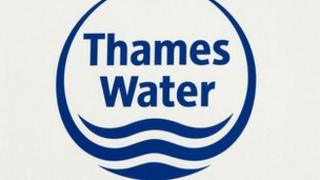 Thames Water bills are set to rise 1% above inflation until 2020, despite making £145m in pre-tax profit and paying no corporation tax last year.
The UK's biggest operator says the price rises will fund essential upgrades to its ageing network.
By 2019-20, Thames Water says the average household bill will be £370 a year before inflation - up from £354 this year.
That equates to £445 if inflation remains at 2.9% throughout the period.
Thames Water says the price rise was put out to consultation and customer feedback is currently being assessed.
Their final business plan and price rises will be submitted to industry regulator Ofwat in December.
The operator confirmed their £1bn a year investment in infrastructure upgrades would exclude the cost of the Thames Tideway Tunnel - a £4.1bn super sewer that will serve London.
A spokesman said: "The full impact of that will come into effect in the early 2020s.
"Our customers' bills are the second lowest in the country, at less than £1 a day per household.
"As a result of our infrastructure upgrades, Thames Water's operational performance - as measured by leakage, tap water quality and sewage works compliance - is close to its best level ever."
In June, Thames Water's year end results revealed it delayed paying corporation tax due to its infrastructure investments between 2010 and 2015.
The Consumer Council for Water welcomed Thames Water's additional investment in its services but hopes customers will be protected against a further price rise.
Chairman Sir Tony Redmond said: "Many other water companies have shared their profits and have absorbed costs that Thames Water say they are facing.
"They have done so without applying for a further price increase. We would like to see Thames Water do the same."
Thames Water serves London, Berkshire, Buckinghamshire, Gloucestershire, Kent, Oxfordshire, Surrey and Wiltshire and has 14 million customers.