Korean War veteran 'peace medal' campaign launched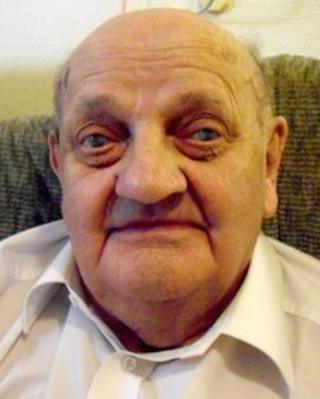 The award of a Korean War "peace medal" would mean "everything" to a former Gloucestershire Regiment soldier.
Billy Orr, 92, who fought for the United Nations in the conflict in the 1950s, lives in residential care at the Blind Veterans UK charity in Brighton.
Fellow veteran Tom Clough from Gloucester is calling for Mr Orr, who is blind, to receive a Revisit Medal.
A British Korean Veterans Association (BKVA) spokesperson said it was likely Mr Orr would be entitled to one.
Mr Clough found out about Mr Orr's plight when he met him after he joined Blind Veterans UK, and is calling for him to be given a medal.
He said: "He's earned it, like us all. He's very proud of the fact he was with the Glosters.
"It would mean everything to him, it would be the icing on the cake."
Other Korean War veterans, including Mr Clough, received one of the medals when they returned to South Korea on visits after the war ended, but Mr Orr has never been back.
A spokesperson for the BKVA said veterans who are physically unable to travel could potentially still be given one of the medals.
Mr Orr said being given a Revisit Medal would "mean an awful lot" to him.
"It would be something for me to look at and say 'somebody has appreciated what we have done'.
"I would appreciate it to know that other people have given me a thought. It would be absolutely lovely.
"It would be lovely to get it before I pass out. I'd love to get it as quick as possible, to make my story complete."
United Nations forces fought alongside South Korea troops against North Korea and Chinese in the Korean War between 1950 and 1953.