Shane Barnbrook missing day after release from prison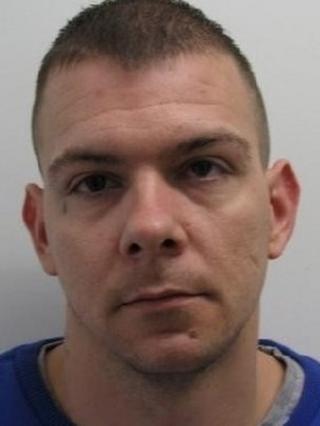 A prisoner is being sought by police for breaching the terms of his licence within a day of being released.
Shane Barnbrook, 28, from Essex, was released from a prison in Suffolk on Friday.
Under his licence terms he was to live at a hostel in Ipswich. He is now thought to be in Essex as he used to live in the Basildon and Grays areas.
He is known to be violent and should not be approached by any members of the public, police said.
Barnbrook was jailed in April for breaching a suspended sentence order in connection with previous offences including theft and burglary.
He was also put on the Sex Offender Register for 10 years in 2010 for an offence committed in the previous year.
Inquiries are being carried out in the Basildon and Thurrock districts where Barnbrook has friends and relatives.
Anyone with information is asked to call Essex Police.