Discovery New School action plan after closure threat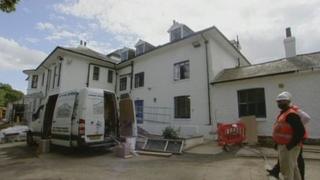 A free school that was threatened with closure by the government has revealed it is bringing in consultants to help tackle its failings.
The Discovery New School in Crawley, which has already replaced its head, has also appointed new governors since being reinspected by Ofsted.
The measures are outlined in an improvement plan sent to the Department of Education.
Schools minister Lord Nash had given it two weeks to come up with the plan.
The West Sussex Montessori primary school said its response had been sent to the government last week.
In a letter to Lord Nash, the school's chairman of governors Chris Cook said: "We echo your concerns about the inadequate education being provided by the school."
He said consultants - made up of "national experts" - had been commissioned following "a wholesale review".
Meetings had also been held to look at how the Montessori Schools Association might support the school coming out of special measures, he added.
Mr Cook said the school had also taken a series of measures including drafting a new action plan, developing a financial plan, taking control of the finances, auditing equipment and reorganising classrooms.
He said the school had identified key gaps in its leadership and teaching staff and experienced teachers would be recruited.
"In the past eight weeks a real sea change in how the school perceives itself has taken place," he said.
'Political whim'
Paddy Marshall, National Union of Teachers (NUT) regional secretary, said: "While the school is obviously responding to the criticisms, this does nothing to address the fundamental failings of the free school project in terms of accountability, proper planning, value for money and good education for pupils."
He said the NUT generally had concerns about how employment conditions for teachers varied from school to school.
But he added: "Our larger concern is about quality of education offered by the free schools and lack of accountability, and the waste of taxpayers money over what is a political whim."
In November, Ofsted reinspected the school after it was judged inadequate in June.
Lord Nash told its governors the government would terminate the school's funding contract if it did not provide an acceptable action plan to improve.
The letter suggested places would be found for pupils at other local schools if the Discovery closed.
The Montessori primary school had been open for more than two years.
Free schools are state-funded but independent and can be set up by groups including parents, charities, faith groups and businesses.
They have more independence than other schools, with greater freedom over the curriculum, teachers' pay and conditions, and are not linked with local authorities.