Laurence Gunn death: Family want law changed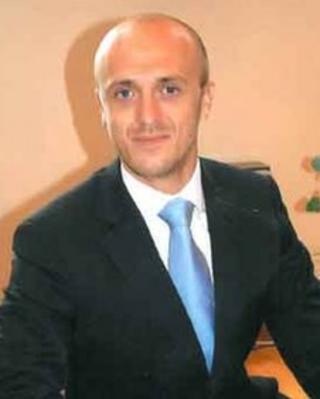 The family of a man killed by a driver who was not wearing his glasses are calling for a change in the law.
Laurence Gunn, 32, was hit on a pedestrian crossing in London in March.
Mohammed Rashid, 23, of Weedington Road, London, admitted causing death by careless driving and was sentenced to 140 hours community service.
Blackfriars Crown Court heard he had not broken the law by not wearing his glasses. His family, from Ipswich, said regular eye tests were needed.
Journalist Mr Gunn, who grew up in Braintree in Essex and lived in Maida Vale in London, was crossing East Heath Road in Hampstead when he was hit.
His family said they had to take a decision to turn off his life support in hospital.
'Nothing unlawful'
The court heard Rashid was short sighted, could only read a car registration plate from 7ft (1.5m) away and had admitted to police he had not worn his glasses for a year and did not know where they were.
Judge Aiden Marron QC had earlier directed the jury to find Rashid not guilty of causing death by dangerous driving. Rashid then admitted the lesser offence.
The judge said: "I suggest we will never know why you did not see the victim.
"It would have been desirable and prudent to wear the specs, but there is nothing unlawful about that.
"The only possible aggravating factor is the specs and in evidence we heard they were not a legal requirement."
Mr Gunn's family said they felt let down by the courts.
His mother Vanessa Game said: "We weren't prepared for what we saw in hospital - his body lying there with one eye shut and one eye open and his whole body broken.
"We're still in shock from losing him and now we're in shock from the judgement.
'Compulsory re-testing'
"I would like them [the government] to review the whole situation in terms of eye tests."
Richard Coteau, from road safety charity Brake, said: "It's inadequate that you have to read a licence plate from 20m (65ft) when you pass your test, but there is no requirement to re-take an eye test during the duration you hold a driving licence.
"What we're asking for compulsory re-testing as often as every two years."
A Ministry of Justice spokesman said: "Careless and dangerous driving can destroy lives and have a devastating effect... and that is why the maximum sentence for causing death by careless driving is five years in prison.
"However, it is for independent judges to decide on the appropriate sentence for an offender."
The government's Driver and Vehicle Licensing Agency (DVLA) said it was illegal to drive with defective eyesight and the maximum penalty was a £1,000 fine and three penalty points.
A spokesman said: "DVLA regularly remind drivers of the ongoing requirement to meet the eyesight standard and that failure to meet the standard is an offence."
Rashid was also disqualified from driving for a year, had eight penalty points added to his licence and was ordered to pay £500 costs.